Moving Tips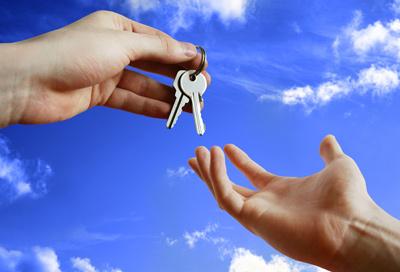 The Big Moving Day
If you are renting a truck, do not leave it to the last minute.  Also remember you will need to give vacant possession of your home to the new Buyer(s) on the Possession date.  You should leave your home in a clean condition, including your appliances, carpets and bathrooms.  If you do not wish to take care of this yourself we can provide you with a few names of a good cleaning company.
Remember to give us the keys for the old house so we can provide them to the new owner.
Moving with Pets
Moving is tough enough on humans – imagine how overwhelming it would be if you didn't understand what was going on. When you're moving with pets, the boxes, the commotion and tension can add up to confused, stressed – even sick – animals. To keep your cat or dog (or iguana) calm and relatively happy during your move, all you need is a little planning – and maybe an extra treat or two.
Stick to a routine
Stay consistent by keeping walks and feedings at the usual times.
Prepare them
Let them wander around and smell boxes and suitcases so they understand that they're safe.
Talk to your vet
Pick up your pet's records, make sure all shots are up to date, and ask for a recommendation for a vet clinic in your new area.
Update ID tags
Make sure tags have your new address and phone number on them in case Max or Boots decides to run away. And though this may seem obvious, make sure they're actually wearing the tags when you move. Microchipping is a bit pricier, but if you can afford it, it's the best way to ensure they'll be returned to you if they get lost.
Get a sturdy carrier
Leave the door open a few days before the move so your pet can get used to it. Make sure it isn't too small; your cat or dog should be able to move around comfortably inside.
On moving day, put them someplace quiet and safe
You don't want your pup to get underfoot or take off through an open door. If you can't leave pets with a neighbour or in a kennel, make sure there's a safe "pet room" (like a bathroom) in both your old place and your new one. A few days before the move, move their food, water, toys and litter box in there. Then, on moving day, put a sign on the door that says "Cat inside, do not open," so movers and friends know to be careful.
Bring stuff that's familiar
In the new place, surround your buddy with toys, bedding and dishes that look and smell like home. Let cats explore on their own terms, and at their own pace; you may want to keep them in one room to start, and allow them into the rest of the place gradually. If you're moving into a high-rise, don't open the windows wide enough for an animal to squeeze through, and remember to keep kitty off the balcony.
Clean up accidents right away
Get rid of odors fast so your pets won't be tempted to use that spot again.
Stay in a pet-friendly places
If your move requires an overnight stay in a hotel, call ahead to find one that will let your pet stay in your room with you.
Tips for air travel
Whether your pet is flying in the cabin with you or as freight, try to get a direct, non-stop flight to minimize travel time and handling.